No less than 10 individuals have been killed by Israeli air strikes in the Gaza Strip, including a top commandant of a Palestinian assailant bunch.
Neighborhood wellbeing authorities said a little kid was among the dead with many others injured.
Israel's PM said the activity followed "a prompt danger" by Palestinian Islamic Jihad (PIJ) after the capture of one of its individuals early this week.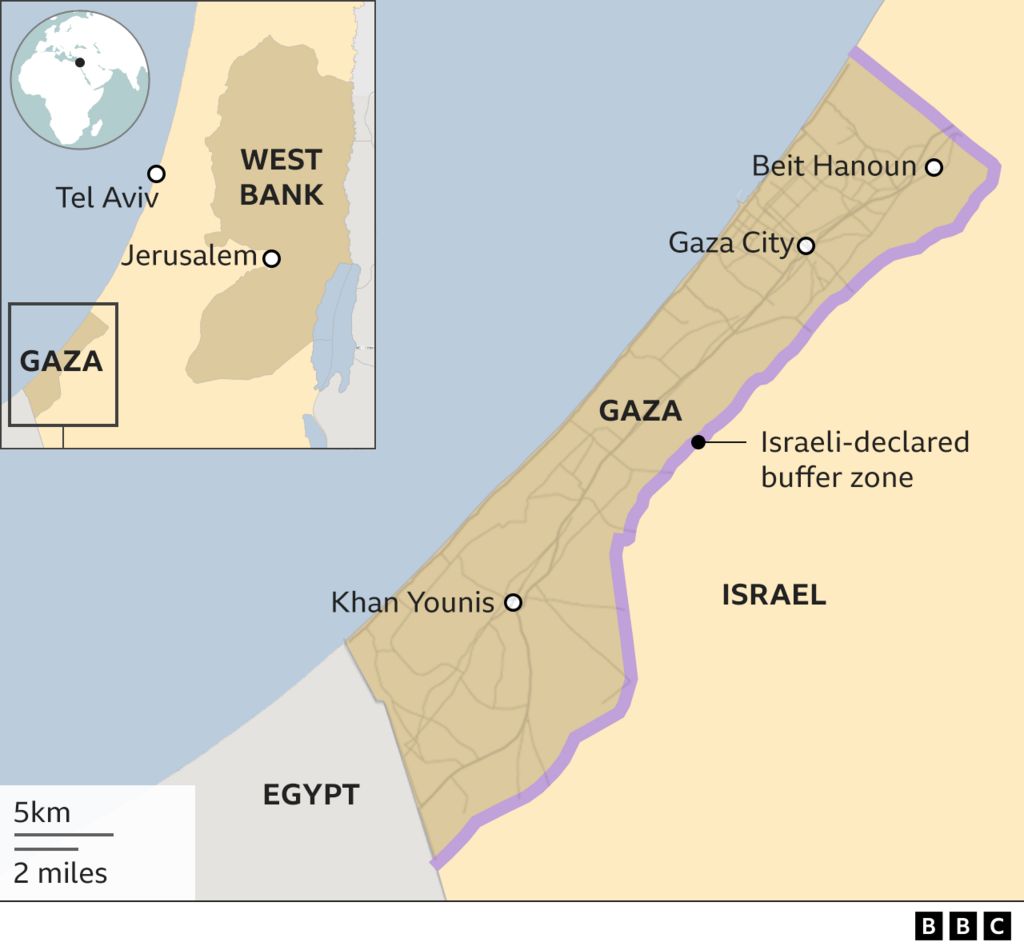 The PIJ terminated in excess of 100 rockets into Israel "in an underlying reaction".
Most were caught by Israel's Iron Dome rocket protection safeguard. Alarms were heard in various Israeli urban areas.
The Israel Defense Forces (IDF) said it then continued strikes late on Friday, focusing on assailant positions.
In a broadcast address prior in the day, Israeli Prime Minister Yair Lapid said "Israel did an exact counter-dread activity against a quick danger".
The IDF said it struck destinations connected to the PIJ. They incorporate the skyscraper Palestine Tower in Gaza City, hit in an uproarious blast which left smoke pouring from the structure.
Four PIJ assailants – including Tayseer Jabari – and a five-year-old young lady were among those killed since the strikes began, nearby wellbeing authorities say.
They say another 55 individuals were harmed. An Israeli military representative said the IDF was "expecting to be around 15" aggressors had been killed.
Israel's Interior Minister Ayelet Shaked told Channel 12 News: "We don't have the foggiest idea how this will work out… yet this could take time… This could be an extensive round [of conflict] and a hard one."
Talking while on a visit to the Iranian capital, Tehran, PIJ secretary general Ziyad al-Nakhala said "we will answer powerfully to this hostility, and there will be a battle in which our kin will win".
"There are no red lines for this fight… furthermore, Tel Aviv will be under the rockets of the obstruction."
In the mean time, Hamas, which oversees the Gaza Strip, said that outfitted gatherings were "joined together" in fight and wouldn't stay quiet.
Read More >> Socceroos NZ live
On Monday night, Israel captured Bassem Saadi, answered to be the head of PIJ in the West Bank. He was held in the Jenin region as a component of a continuous series of capture tasks after a flood of assaults by Israeli Arabs and Palestinians that left 17 Israelis and two Ukrainians dead. Two of the assailants came from the Jenin locale.